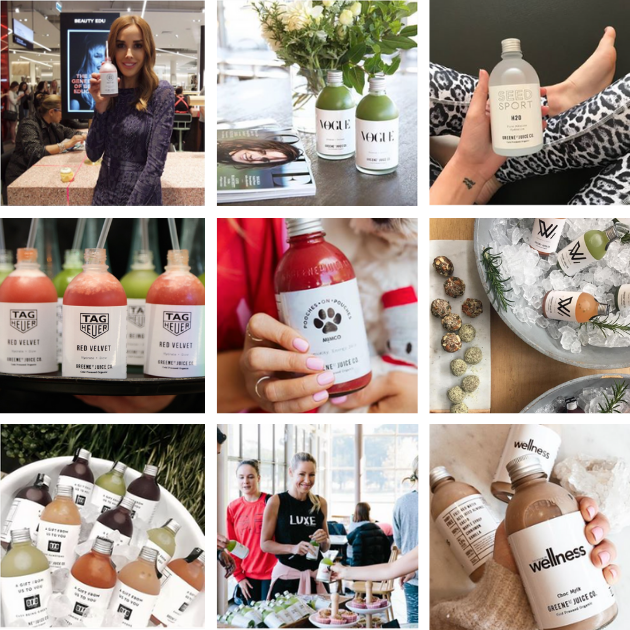 LEAVE A LASTING IMPRESSION.
When you serve your guests the best in quality, taste & style, you're guaranteed to leave a lasting impression long after the party ends.
We'd love to create beautiful bespoke labelling for your next function, corporate event, launch party or celebration. Our custom labelled elixirs and waters are a memorable, healthy and delicious option for catering events of all sizes. We've catered events from small intimate parties to large scale conferences across Victoria.
Regardless of the event, bespoke custom labels printed on our signature glass Greene Street Juice bottles never fail to capture the attention of guests (and get circulated to their social media tribes).
Let's talk about co-creating memorable moments for your event. Click here to contact us now so we can get the magic started.